.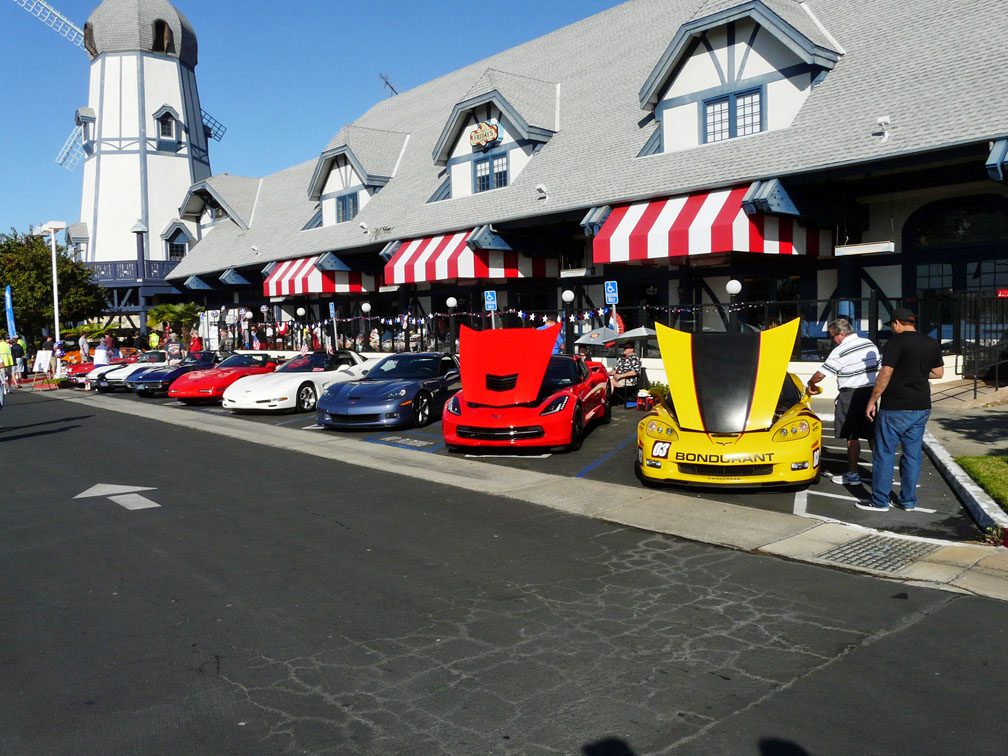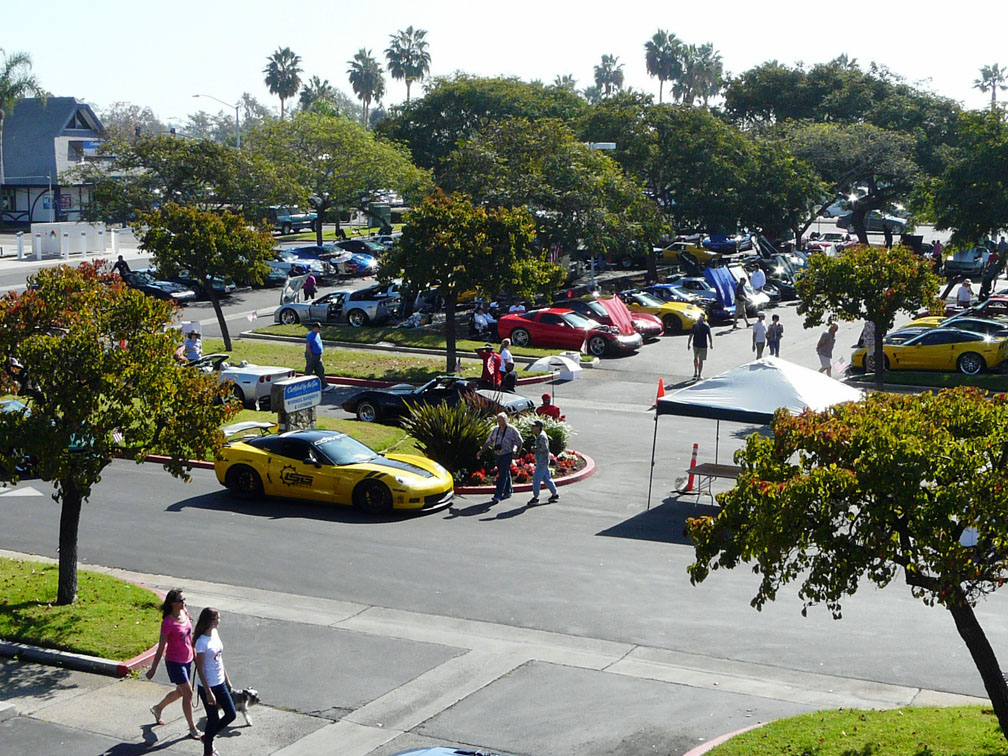 .
COTV TO VETTES FOR VETERANS
COTV was well represented at the "Vettes For Veterans" car show staged by North Coast Vettes on Sunday, November 15.  The show took place in the large parking lot at T.G.I.Fridays in Carlsbad and although the forecast was for rain showers none fell.  Karma.  North Coast Vettes was really well organized with dedicated parking areas for each club and a central area where a red, a white, and a blue Corvette from each C-generation were parked next to each other.  Steve Rose's C5 was the white car for that generation.  Joe Priebe's '63 Split Window also had a place of honor at the front of the show.  Other members who parked in the COTV area were Marilyn and Doug Glenore with their sparkling new C7, and Bill Steed, Dave Hellman, and Bill Stedfield with their C6s.  Jerry Roubos also was in attendance though he did not enter his car in the show.
All proceeds, including entry fees, raffle tickets, and silent auction items, went to two charities, "The Semper-Fi Fund of San Diego" and "Paralyzed Veterans of America", Cal-Diego Chapter. This was the fourth year of Vettes For Veterans and in excess of $40,000 had been raised from previous shows.  The unofficial estimate was that more than 160 Corvettes were entered.
Judging was done by representatives from The Semper-Fi Fund.
Steve Rose won 3rd Place for the C5 class.
The rest of us from COTV were puzzled that Joe Priebe did not win any award for C2 but we found out why when it was announced that……
Joe won Best in Show!
Congratulations Joe and Steve.
A terrific cause, good weather, many beautiful Corvettes, and success for COTV. Vettes For Veterans was an excellent show.